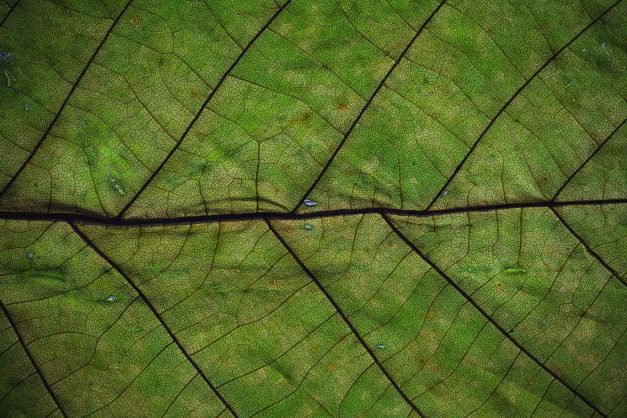 The Kalamazoo College Sustainability and Climate Action Plan started its roots in 2007. The former Kalamazoo College President Eileen Wilson-Oyelaran signed the American College and University Presidents Climate Commitment. Following the commitment, Kalamazoo College created a committee and constructed the first climate action plan in 2010. There was a diverse group of members that contributed to the publishing of this plan including students, faculty, staff, trustees, and alumni. The process from start to finish took 28 months' worth of planning, revision, and publishing.
The main goal of this plan was a ten-year plan to reduce greenhouse gas emissions with the commitment to reevaluate after those ten years were up. This group focused on a "homegrown" aspect or tailoring this plan to exact needs of the college. The climate action plan website from the college illuminates how "This plan promotes the continuing intellectual inquiry that will lead to a greater understanding of the issues surrounding climate change and fosters, as well, the creativity that will help Kalamazoo College provide the leadership its community, country, and the planet will need to meet the challenges ahead" (Kalamazoo College, 2021). This quote acknowledges the K campus community to be "environmental citizens" and people that understand a larger global issue that is occurring.
After the 2010 Climate Action Plan was constructed, another important action occurred in 2016. In this year, President Jorge Gonzalez signed the Higher Education Climate Action Letter, which was "affirming his and Kalamazoo College's continued commitment to environmental sustainability". Similar to the American College and University Presidents Climate Commitment, this letter was rooted in partnership with Second Nature (a non-profit organization that works to expand higher education's ability to solve sustainability and climate change challenges and administers the Presidents' Climate Commitment). This letter solidified the ongoing commitment and relationship to continue climate action, acting as more of a political statement rather than an actual plan with updated steps for institutions to follow. Kalamazoo College still relied on the 2010 plan to carry out the regenerated motivation for commitment.
Purpose
Kalamazoo College is committed to the Climate Action Plan (CAP) to ensure that its core value of sustainability is interwoven with all aspects of campus life. The CAP serves as both a guide for action and a measure of progress. With the overarching goal of carbon neutrality, this document is intended to outline actionable steps towards attainment, with realistic outcomes. These interim goals consider the progress that has been achieved over the past ten years, areas that need targeted effort to stay on track, and what is possible with current technology and resources. The College maintains the aspiration to outperform these goals, as the climate crisis presents a mounting threat.
Plan Implementation
The plan implementation will be overseen by the Climate Action Plan committee that is comprised of College Staff, Faculty, and Students. The CAP committee charge statement outlines the responsibilities, composition, member selection and appointment. Establishing goals, monitoring progress, annual reporting and providing guidance on projects and initiatives to support the plan are the primary activities of the committee. The Five-Year Action Plan should be seen as a layer on top of the original 2010 plan. Unless otherwise noted, the Five-year Action Plan assumes the college will strive to maintain the progress previously made, and continue successful programs such as composting and recycling, while working to continually improve their format and operations. Omission of a specific item from this list is not meant to imply it is no longer part of the overall plan. The CAP committee will work to streamline the annual reporting process as a means of providing more consistent and transparent information about institutional progress.
Plan Matrix
The plan is laid out in a matrix that provides a high-level view of each item. The ACTION column identifies the objective of the action. The MEASURE column attempts to show what success will look like, how it will be measured or an indication of pace. The RESOURCE column is intended to provide a basic understanding of the resources required, though the resources may be labor as opposed to direct monetary outlay (see key at right), the two have been equivalated for simplicity. WHO identifies the department(s) that will lead the effort or provide significant support.
| Resource Symbol | Cost Equivalency |
| --- | --- |
| $ | $0-$5,000 |
| $$ | $5,000-$25,000 |
| $$$ | $25,000-$50,000 |
| $$$$ | $50,000-$100,000 |
| $$$$$ | > $100,000 |
GHG Goal: Continually work to reduce GHG emissions to achieve carbon neutrality by 2050.
Interim Goal: Reduce GHG emissions by 35% of 2008 levels by fiscal year end 2028.
| Action | Measure | Resources | Who |
| --- | --- | --- | --- |
| Transition campus from central steam to regional/local hot water heat | Transition four additional campus buildings off central steam to high efficiency hot water boilers | $$$$$ | Facilities Management / Business and Finance |
| Building level metering for consumption at point of use | Consumption in kWh or MMBtu available from BMS in at least monthly increments for each delivery point | $$$$ | Facilities Management / Business and Finance |
| Retro-commissioning major campus buildings | Retro-commission one major campus building per year | $$$$ | Facilities Management / Business and Finance |
| Transition to hydrocarbon refrigerants | Any new small-scale refrigeration equipment purchased by the College will utilize hydrocarbon refrigerants for their nominal global warming potential | $ | Facilities Management |
| Prioritize building envelop upgrades | Upgrade windows and doors in older buildings to thermal pane/thermal insulation | $$$$$ | Facilities Management / Business and Finance |
| Develop campus tree plan | Plan to address health of existing trees, target species, beneficial placement, and carbon sequestration targets. | $$ | Facilities Management/ Center for Environmental Stewardship |
| Institute and enforce uniform temperature guidelines for campus buildings | Use ASHRAE standards to establish standard temperature ranges and prohibit the use of additional energy consumption to provide heating/cooling above standard (i.e., personal space heaters) | $ | Facilities Management / College Administration |
Resource Conservation Goal: Provide leadership in Resources Conservation measures for campus operations.
ACTION
MEASURE
RESOURCES
WHO
Eliminate non-scientific use of helium
Adopt policy that prohibits the use of helium for decorative or recreational purposes
$
College Administration
Reduce irrigation
Newly developed spaces will utilize landscape plans that do not require irrigation beyond the establishment phase.
$
Facilities Management
Eliminate all non-essential single-use disposables, replace them with washable or compostable items.
Sign the PIRGIM Break-Free from plastics pledge
Enforce the purchase and use of washable or compostable items.
No longer provide single-use disposable water bottles.
$$
College Administration, Dining Services, Campus Community
Re-configure campus waste stream management
Develop plan to provide recycling/compost collection in parallel with landfill receptacles, integrate collection programs to reduce labor, improve data gathering and reduce landfill volume
$$$
Facilities Management, Center for Environmental Stewardship
Reduce campus storm water run-off
Provide storm water detention on all new construction, minimize impervious surfaces, and provide naturalized storm water treatment.
$$$$
Facilities Management
Learning Goal: Work toward exposing every Kalamazoo College student to the study of issues related to climate/climate change, ensuring that Kalamazoo College graduates will possess climate literacy.
ACTION
MEASURE
RESOURCES
WHO
Increase the number of permanent course offerings that address climate change
Regular (Fall and Spring) meetings to raise faculty awareness and share best practices
Faculty stipends for course development
Faculty development opportunities (workshops, speakers, cohorts attending a conference, etc.)
Academic catalog (and survey results) show an increased number of courses that address climate change compared to 2022-23
$$
Environmental Studies Program, Center for Environmental Stewardship
Enhance structure, support, and encouragement for SIPs about climate change and sustainability
Create a potential SIP list; review and revise Environmental Studies SIPs requirements and structure.
$$
Environmental Studies Program, Center for Environmental Stewardship
Enhance student opportunities for experiential education focused on climate change
Increase opportunities compared to baseline data collected in January 2022
$$
Center for Environmental Stewardship, Environmental Studies Program, Center for Civic Engagement
Develop a toolkit for faculty re: climate change literacy and curriculum-building
Create toolkit and promote on website and in faculty meetings
$$
Center for Environmental Stewardship, Environmental Studies Program/Faculty
Environmental Responsibility Goal: Develop campus-wide efforts to educate the K College community about climate change—stretching beyond courses and academic programs.
ACTION
MEASURE
RESOURCES
WHO
Create Orientation Module for first year and transfer students to initiate campus engagement with sustainability and climate resiliency
Pilot an Orientation Module in Fall 2023, evaluate module in academic year 2023-2024 and create permanent module in Fall 2024
$$
Center for Environmental Stewardship, Facilities Management
Increase sustainable investing practices
Reconvene the Socially Responsible Investment Advisory Committee (SRIAC) to review the current portfolio and proactively pursue strategies for reducing exposure to fossil fuel or other environmentally unsustainable investments. SRIAC to give regular updates to CAP and provide an annual summary of progress for inclusion in consolidated Sustainability & Climate Action Plan report.
$
SRIAC, College Administration
Review of and renewed engagement of sustainability practices of Dining Services
Analysis of current practices and monthly data reporting
$$
Dining Services, Climate Action Plan Committee
Build awareness that every office on campus has a role to play in climate change education
Encourage offices to develop co-curricular programming that builds climate literacy and leadership among students
Promote Climate Action Plan on website and through meetings with different offices
Track number of individuals and/or departments that interact with Center for Environmental Stewardship or Climate Action Plan Committee
$$
College Administration, Campus Community
Develop toolkit for staff about possibilities for supporting climate literacy and the climate action plan through operations, decision-making, training staff and student workers, etc.
Create toolkit and promote on website and in department meetings
$$
Center for Environmental Stewardship, Climate Action Plan Committee
Engage with Kalamazoo Community (City, Western Michigan University, Kalamazoo Valley Community College) in connection with their Sustainability & Climate Action Plans
Quarterly contact and collaboration
$$
Center for Environmental Stewardship, Climate Action Plan Committee, Facilities Management
Glossary
ASHRAE standards: American Society of Heating Refrigerating and Air-conditioning Engineers uniform methods of testing for rating purposes, describe recommended practices in designing and installing equipment and provide other information to guide the industry
Carbon sequestration: The process of capturing and storing atmospheric carbon dioxide
Climate literacy: Climate literacy is an understanding of your influence on climate and climate's influence on you and society. A climate-literate person understands the essential principles of Earth's climate system, knows how to assess scientifically credible information about climate, communicates about climate and climate change in a meaningful way, and is able to make informed and responsible decisions about actions that may affect climate. (NOAA; Coalition for Climate Education Policy)
Climate Neutral: Having a net zero carbon footprint, refers to achieving net zero carbon emissions by balancing a measured amount of carbon released with an equivalent amount sequestered or offset, or buying enough carbon credits to make up the difference.
Climate resiliency: The ability to anticipate, prepare for, and respond to hazardous events, trends, or disturbances related to climate. Improving climate resilience involves assessing how climate change will create new, or alter current, climate-related risks, and taking steps to better cope with these risks.
Greenhouse Gas: In greenhouse gases carbon dioxide (CO2) is the most abundant. However, GHG's can also encompass other gases, namely: methane (CH4), nitrous oxide (N2O), hydro fluorocarbons (HFC).
Greenhouse Gas Inventory: An inventory that is done to measure campus greenhouse gas emissions.
Retro-commissioning: A systematic process for investigating, analyzing and optimizing an existing building's systems' performance through operational and maintenance improvement measures, which helps to confirm their continued performance over time
PIRGIM: Public Interest Research Group in Michigan; an advocate for the public interest. "We speak out for a healthier, safer world in which we're freer to pursue our own individual well-being and the common good."
Sustainability: Based on a simple principle that everything that we need for our survival and well-being depends, either directly or indirectly, on our natural environment. To pursue sustainability is to create and maintain the conditions under which humans and nature can exist in productive harmony to support present and future generations.
Created by the Climate Action Plan Committee in 2021-2022
The Climate Action Plan Committee included:
Kayla Carlson '22
Brian Dietz, Associate Dean of Students
Dr. Amelia Katanski, Professor of English, Co-Director of Critical Ethnic Studies
Susan Lindemann, Associate Vice President for Facilities Management, Chief Sustainability Officer
Sara Stockwood, Director Larry J. Bell '80 Center for Environmental Stewardship, Director Lillian Anderson Arboretum