Join the Kalamazoo College Community on Tuesday, May 16th, for the inaugural "A Better Way to K" celebration – a day dedicated to reducing greenhouse gas emissions by traveling to and from campus without a car.
What's the purpose?
It can be tricky enough to get to campus as it is, braving Michigan winters and Kalamazoo's infinite one-way streets. But at the heart of the Kalamazoo College community is a commitment to sustainability – and in our climate action plan is a commitment to achieving carbon neutrality. Finding alternative transportation to campus, without using a car, can have a large impact on both of those values. For one, it decreases our campus's overall carbon emissions, moving us one step closer to becoming carbon neutral. It also promotes a healthy lifestyle of walking, running, and biking. Most importantly, finding A Better Way to K shows that a sustainable lifestyle is not only possible, but valued and encouraged in our community.
We hope you will join us in finding A Better Way to K!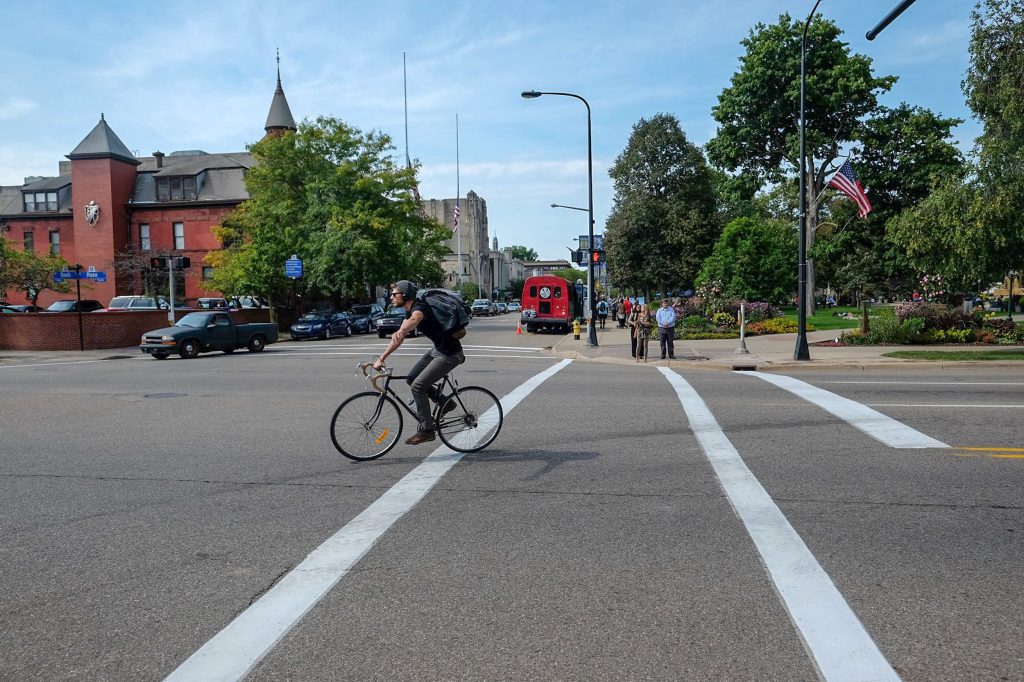 When is it happening?
A Better Way to K will take place during Week 8 on Tuesday, May 16th. We encourage you to participate throughout the entire day!
Who can participate?
Students, faculty, and staff are all welcome to join!


How to Participate
Walk or run to campus. Consider asking friends and neighbors to create a group!
Utilize public transportation, like the Kalamazoo Metro. More info can be found here.

If you want to learn how to use the Metro, Richard Amundson (our associate bookstore director) is a great resource. You can email him at Richard.Amundson@kzoo.edu.
Ride your bike, skateboard, scooter, or other alternative transport!
Carpool with friends and neighbors! Less cars is better than more cars.


Frequently Asked Questions
I live off campus – how can I participate?

Many off-campus houses in the Vine, Douglas, and Stuart neighborhoods are within walking and biking distance to campus! Grab some friends or roommates and walk/run/bike to K.
How can I utilize the Kalamazoo Metro system?

Richard Amundson, our associate bookstore director, is a great resource to learn about the Kzoo public transport system. He can help with navigating routes and getting bus tokens. You can email him at Richard.Amundson@kzoo.edu.

If I walk or bike to campus, do we have access to showers?

Showers and lockers are available at the Fitness & Wellness Center which is open from 6:30am-10:30pm. A limited number of lockers are available for daily use (not overnight). Towels are not provided, please bring your own!
I live on campus, and either don't have a car or don't use my car to get to classes – how can I participate?

Living on campus is, by default, emitting less transportation-induced greenhouse gases. By walking to class, you're already participating! Feel free to share that experience with us, or help by spreading the word to other students!
I use my car to get to off-campus jobs or other activities – what should I do?

Utilizing public transportation, carpooling, or walking/biking off campus are great alternatives.
How much of a difference does commuting to K by car really make?

Based on current car count data from K's Environmental Stewardship Center, over 500 cars are on campus every day – that's over 1/3 of the student population. By decreasing that number, even slightly, we dramatically decrease the CO2 emitted from passenger vehicles each year.


Share Your Experience!


Join a Transportation Group!

Are you looking to join other folks in the K Community who are participating in A Better Way to K? Contact these neighborhood leaders!
West Main Hill Neighborhood: Binney Girdler
binney.girdler@kzoo.edu
Westnedge Hill Neighborhood: Elizabeth Manwell
elizabeth.manwell@kzoo.edu
Winchell Neighborhood: Amelia Katanski
amelia.katanski@kzoo.edu
Anywhere else: Andy Brown
andrew.brown@kzoo.edu
How members of the K-College community are participating: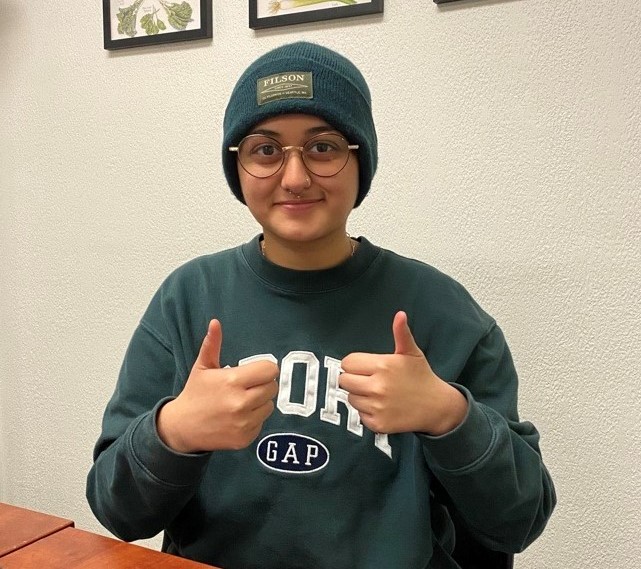 Deepa Jha, Junior
How I am participating: I plan to participate in No Car Day by walking to campus. If the weather isn't good for walking, I'll be carpooling with my roommates.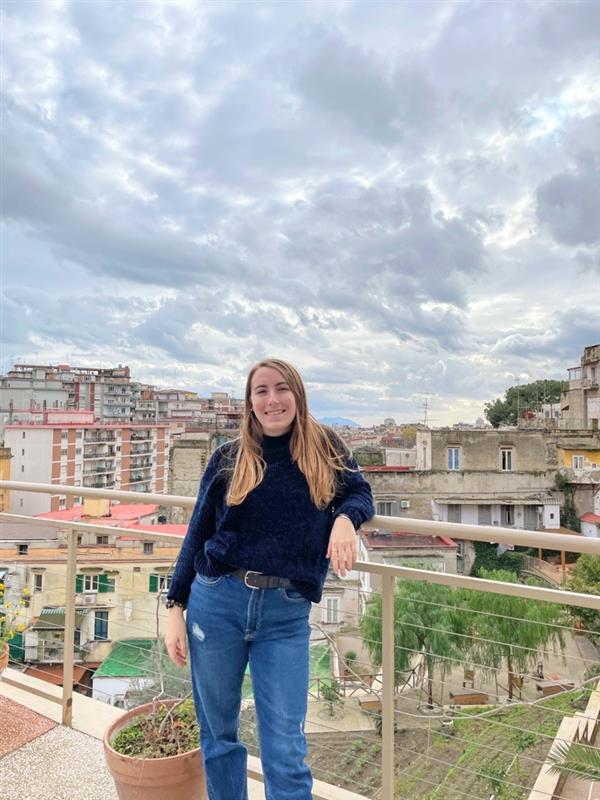 Gabbie Daane, Senior
How I am participating: I am planning on walking to K from my off-campus house!
I am going to participate because I think it's important to highlight the environmental cost of cars. It's also vital to begin the conversation around making it easier to find alternate routes to campus!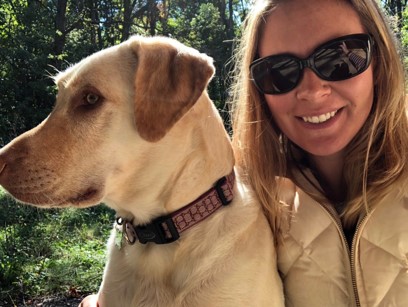 Sara Stockwood, Environmental Stewardship Center
How I am (not) participating: When we first talked about the idea of a "no drive day," I was excited for the challenge! In the past, I haven't biked to campus because I don't feel safe on West Main Street and I work both on campus and at the Arb.
I thought I could find another way, maybe a better way! I could take the K Metro between the Oshtemo Library and campus. As I started thinking it through, I remembered I have a 1-year old who goes to daycare and I am the primary parent who is on call if he gets sick or needs to be picked up (which usually means a fast pick-up within 20-30 minutes of the call).
For these reasons, I cannot participate by bike/walk/bus this year. I will participate by thinking critically about transpiration options for families and what changes I can make in my life and what changes could help our K-College community.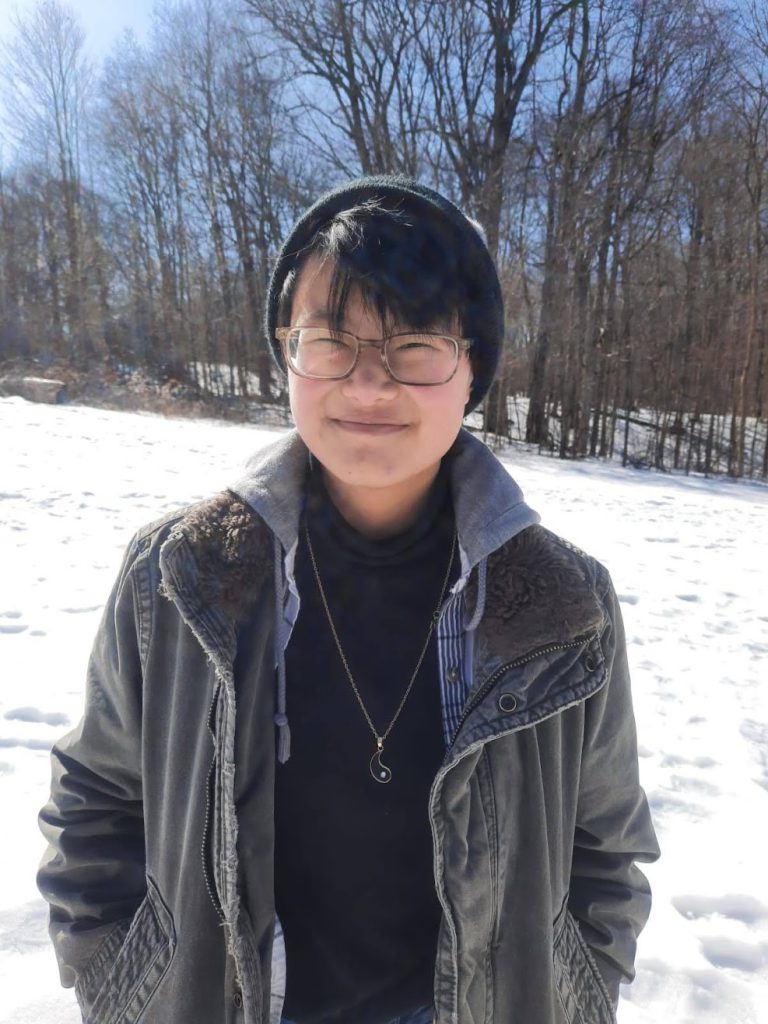 Quinn Collins, Junior
How I am participating: Participating in "A Better Way to K" for me will be relatively easy since I live within a 10 minute walk to campus. Considering that the day falls on a Tuesday alleviates the pressure to try to store my gym bag in a place that isn't my car. Not to mention trying to find a way to downtown Kalamazoo for climbing, since I try to climb every Monday/Wednesday/Friday.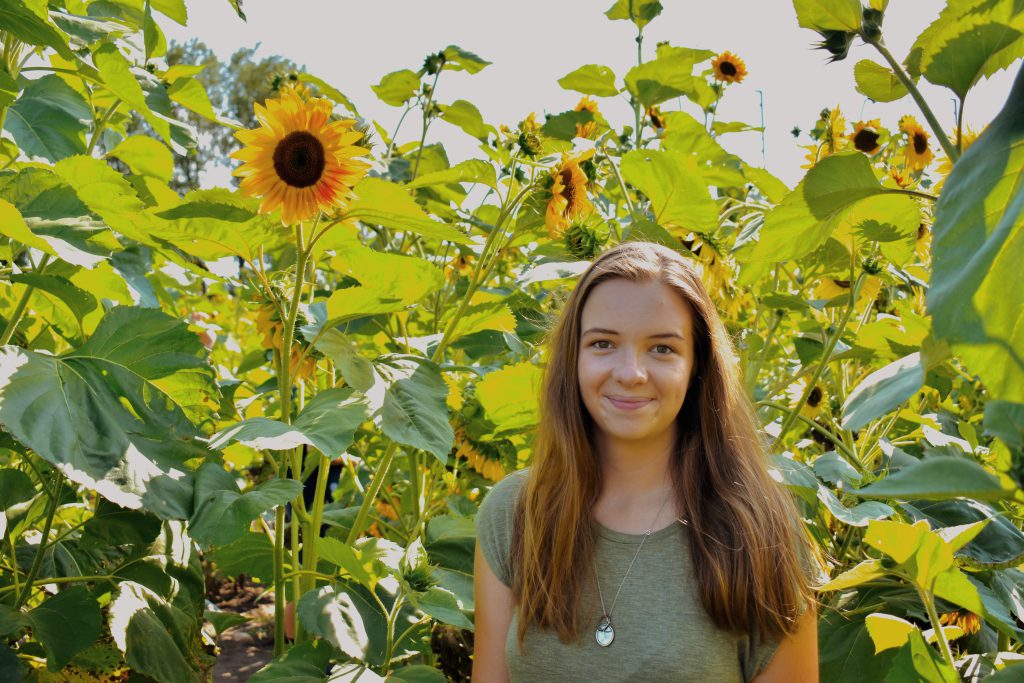 Emerson Wesselhoff, Sophomore
How I am participating: Initially, I was excited but a bit confused by the idea of "A Better Way to K." I already live on campus, and I don't have a car – what else was I supposed to do?
I am going to participate by spreading awareness about the day, and the reasons why it is so important. I will continue to walk to classes, and make efforts to walk or bike to my off-campus job, the climbing gym, and my other favorite Kalamazoo spots!