Composting at K is a community-based, student-directed and staff-supported program.
We convert the food waste produced in the Cafeteria, as well as campus residential Living Learning Houses, The Book Club, off campus houses, and several campus offices into rich organic material in The Grove (wooded area behind Trowbridge and the Arcus Center for Social Justice Leadership).
We believe that it is in collaboration with our food waste and the nonhuman helpers that convert them into the nutrient-dense building blocks of our on-campus gardens that we begin to understand who we are becoming, and how we can strengthen our community.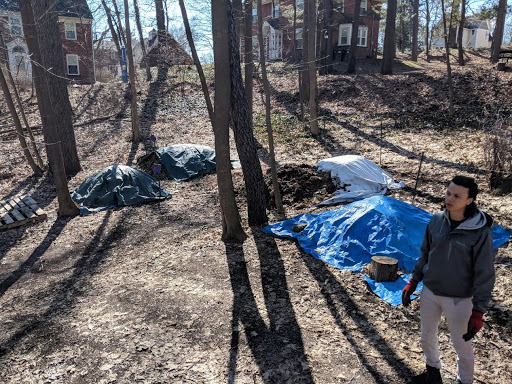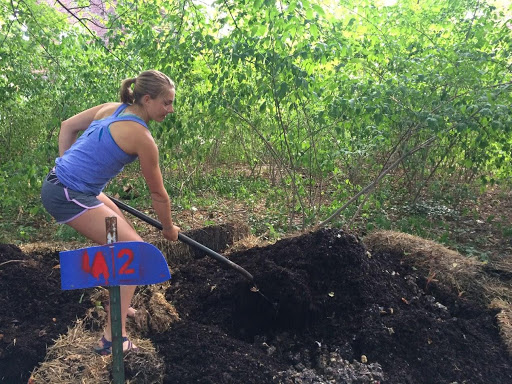 How to Participate
If you eat in the Dining Hall, you participate when you Know Your Waste! Follow the link to learn the guidelines for what counts and what doesn't count as compost.
If you generate food waste and live in a Living Learning House, an off-campus house or if you work in an on-campus office you can become part of Community Composting!
During Fall and Spring Term, join us for workdays! Each term schedule is determined during first week.
Students can sign up for a Physical Education composting course, called Worms, Waste, and Well-being fall and spring terms.
Contact
Questions? Want to get involved? Email: Camran.Stack20@kzoo.edu